Decision log Loqbooq launched
By Anna — June 12, 2021
Loqbooq – a decision log for teams
Loqbooq is a web app that lets you agree and commit to project decisions in your team. Decisions and the what, when and why are permanently recorded. So, Loqbooq serves both as a documentation tool and helps to keep even your long-running projects sustainable.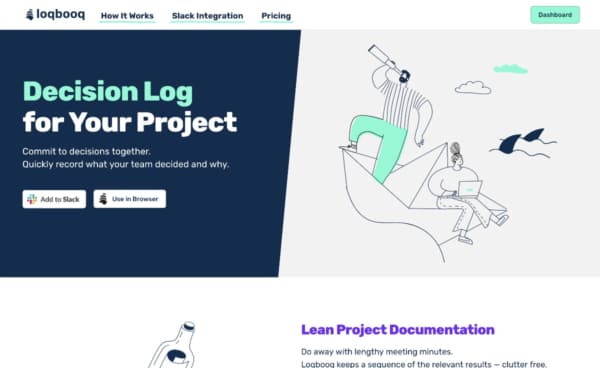 Loqbooq is where your communication is
As we find it crucial to document decisions directly where they are made, Loqbooq does not only come as a standalone web app, but is also integrated into Slack. Just add Loqbooq to your channel and implement the documentation of decisions directly into your workflow!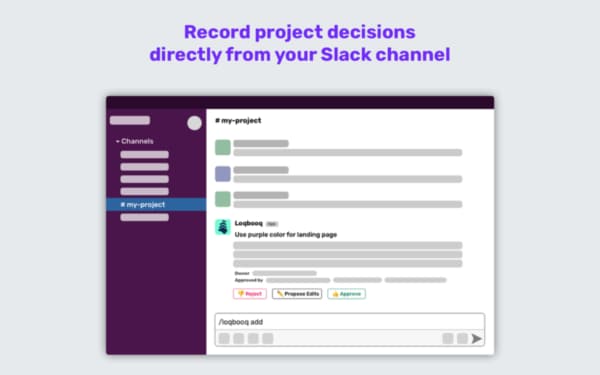 Read more about how Loqbooq works and try it out for free or have a look on how it works in this short video!